Virtual Wine Tasting w/ Our Winemaker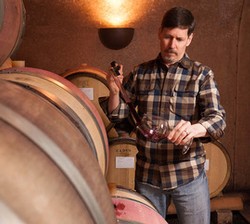 Introducing Alloro Vineyard (Virtual) Private Tastings, hosted by our Winemaker Tom Fitzpatrick. This is a unique opportunity to spend one-on-one time with Tom tasting and discussing the wines made here at Alloro Vineyard.
We craft wines meant to showcase the unique terroir and diversity offered by our Estate vineyard. This virtual tasting will feature 2 of these wines, and we'll send you 2 additional bottles for a total of 4-750ml bottles.
The two wines included in this tasting are our 2013 Estate Pinot Noir and the 2017 Estate Pinot Noir. Our goal with this tasting is to explore the differences vintage variation and age can have on Oregon Pinot Noir.
These selected wines will ship directly to you and we will follow up regarding scheduling a time for the virtual tasting. All tastings are conducted via Zoom Video Conferencing and are meant to be fully interactive and engaging.